If you need a quick bite to eat or a special dinner while visiting Milledgeville, these are some of our go-to stops. By no means an exhaustive list, here are some of our favorites: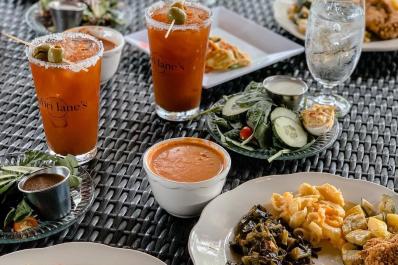 Offering a rotating menu of inspired southern fare, Aubri Lane's at The Club is an easy choice for a sit-down lunch or beautiful dinner. The carefully curated menu has great appetizers, small plates, and entrees as well as outstanding drinks, cocktails, and wines. It's our go-to for meeting up with a few friends or enjoying a special night out. Just make sure you try the gentlemen rolls and habanero margaritas!
Great for: 
A relaxing sit-down lunch
Dinner night out
Meeting up with friends
Location:
3700 Sinclair Dam Rd NE
Milledgeville, GA 31061
Just a couple of miles from the Rockwell House, the Reel Grill is located right in the heart of downtown Milledgeville. With a variety of seafood dishes, the menu is sure to delight sea-farers and land lovers alike. There's an absolutely amazing shrimp and grits or perfectly seared steaks. Don't forget the specialty drinks, including a unique bourbon cocktail, "Flannery O'Conner's Love Letters."
Great for: 
Easy sit-down lunch after touring downtown
Dinner night out
Grabbing a drink between activities
Location:
114 S Wayne Street
Milledgeville, GA 31061
Also located downtown, Velvet is great American food for lunch and dinner. The housemade burgers and chicken sandwiches are perfect for lunch, and the dinner menu has options for delicious grill food for everyone (including kids!). We're usually at Velvet on Friday for $20 steaks, but it's just as hard to beat any of their other daily specials.
Great for: 
Classic American bar and grill food
Steak night on Friday
Low-key lunches or quick drinks
Location: 
113 W Hancock Street
Milledgeville, GA 31061
Amici means friends, and we love our friends at Milledgeville's local pizza and wings joint. Located at the corner of Wayne and Hancock streets in downtown Milledgeville, Amici is a casual restaurant perfect for grabbing a slice, a few wings, or dining out with the whole family. An extensive beer list also makes stepping in for a drink easy, and the Sunday build-your-own Bloody Mary menu is excellent. 
Great for: 
Pizza (dine-in or take-out), wings, and Gar Chee Mar – trust us!
Family dining or quick bites
Weeknight trivia and other specials
Location: 
101 W Hancock Street
Milledgeville, Georgia 31061
Self-described as a playful, brick-walled eatery and bar serving classic and creative pizza, calzones, pasta and sandwiches. The Brick is a local favorite and you're sure to see plenty of families or students when you venture into the large dining room. It's hard to be their calzones, but the build-your-own pasta and sandwich specials come close. 
Great for: 
Casual dining with the family
Lots of options for kids, including a few arcade games
Any carb you can imagine – pizza, pasta, and calzones
Location: 
136 W Hancock Street
Milledgeville, GA 31061
Locally owned and operated, Buffington's is an excellent bar and grill with even better beer and music. Known for its rotation of local and touring artists, Buff's is a great place to grab a bite, beer, and enjoy a band. You can't go wrong with a burger, and definitely try a few "opening acts" appetizers. 
Great for: 
Live music and a college-town atmosphere
Craft beer – over 50 available 
Checking out the local bar scene
Location:
120 W Hancock Street
Milledgeville, GA 31061, USA
Every town needs a great taco joint. Bollywood Tacos is an excellent fusion restaurant featuring tacos and other midwestern dishes with a distinctive Asian flair. We could go for just about any kind of taco, but usually include the Southern-Seoul, Beef Bar-bacoa, or Mexican Streetcorn tacos in our order. Try the margaritas, too while you dine on the patio!
Great for: 
Adventurous eaters who love fusion flavors
Tacos, chips, and margaritas
Quick and easy lunch or dinner
Location: 
107 W Hancock Street
Milledgeville, GA 31061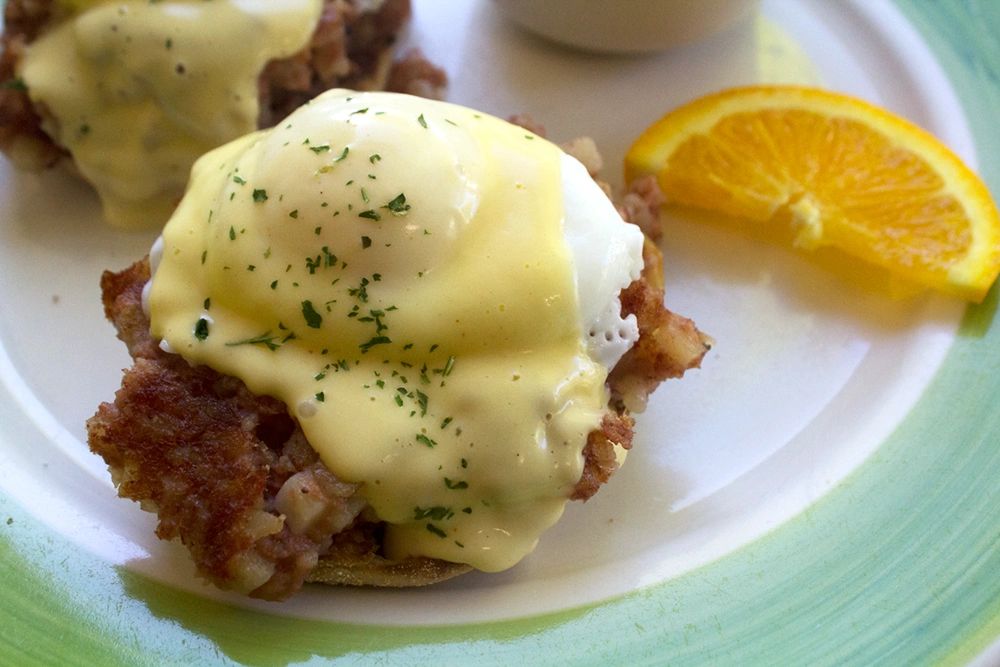 Breakfast and brunch lovers pay attention! Open early through 3 pm, you don't want to miss out on downtown Milledgeville's best breakfast spot. There are great takes on classic brunch fare including eggs benedict, omelets, pancakes, and more. If you're not an early riser, stop in for any of their delicious lunch sandwiches and salads. 
Great for: 
Breakfast, brunch, and lunch
Fueling up before heading out for an packed morning of activity 
Just about anything you could crave for brunch
Location: 
117 W Hancock Street
Milledgeville, Georgia 31061
While Milledgeville has a lot to offer when it comes to traditional Southern and American cuisine, Metropolis stands out for its light and fresh Mediterranean menu. From kabobs to gyro to baklava, drop by this small but smart cafe for a refreshing lunch or dinner. With vegetarian options and even Indian food all day Thursday, everyone can find something at Metropolis. 
Great for:
Refreshing lunch or dinner – we love the gyros
Vegetarian diners 
Great kids options
Location: 
138 N Wayne Street
Milledgeville, GA 31061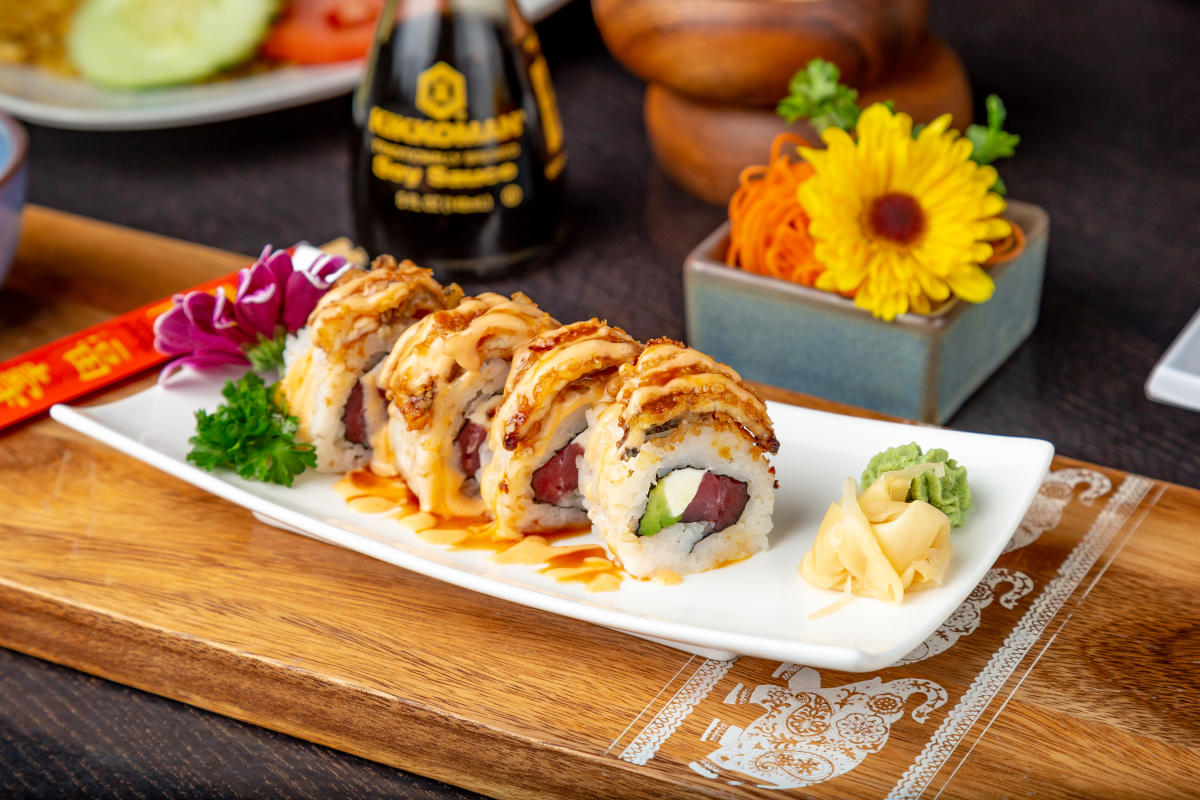 Truly a taste of Thailand in Middle Georgia. The only better pad Thai we've had was from a street food stall in Bangkok. The extensive menu and sizable portions ensure you'll leave wanting more but unable to eat another bite. 
Great for: 
Large, sharable portions
Variety of dishes
Carb-induced naps
Location: 
2600 N Columbia Street #C2
Milledgeville, GA 31061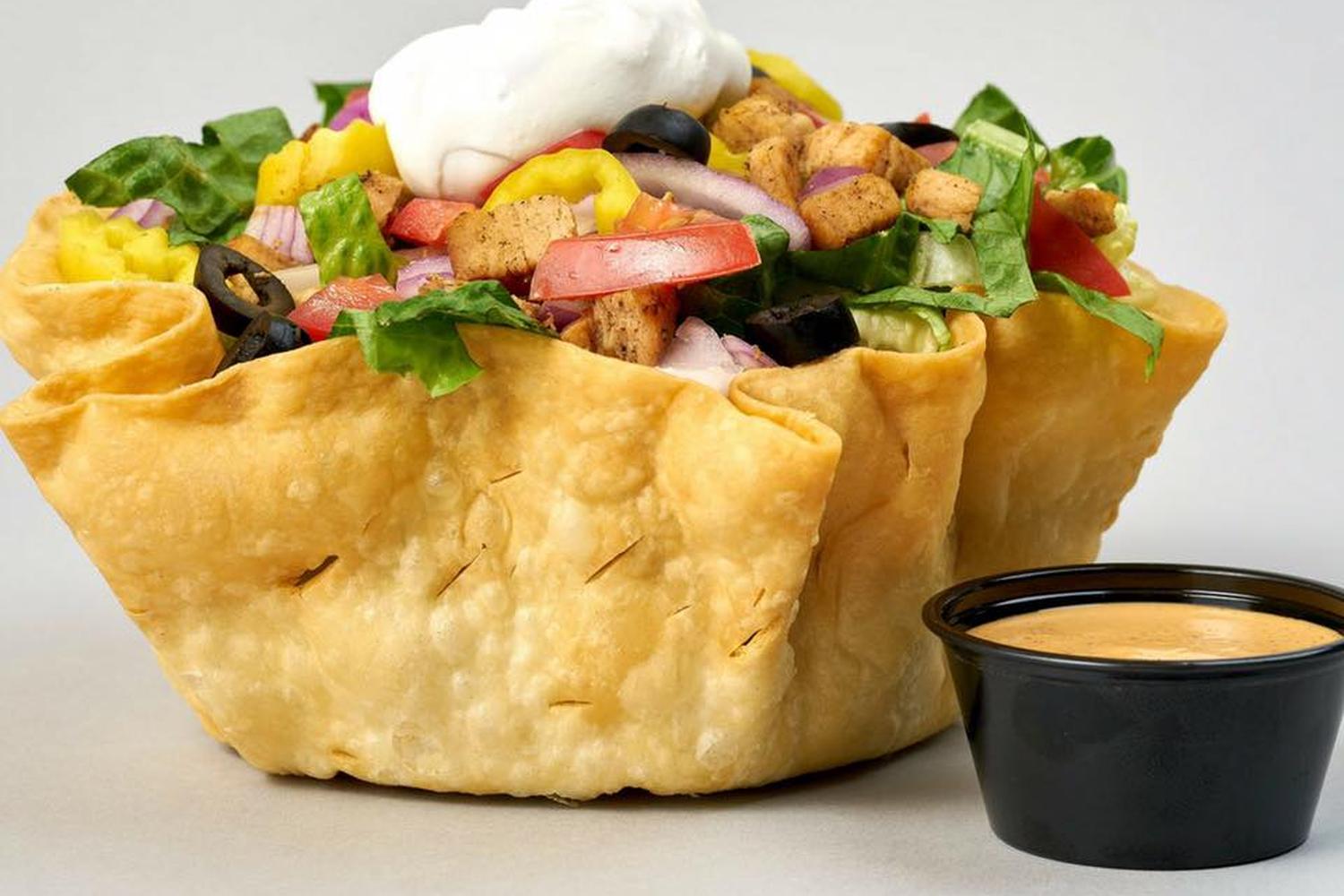 The online franchise on our list, Surcheros is some of the best Tex-Mex you'll grab anywhere. A Georgia-based franchise with a growing number of locations in the state, Surcheros really does beat out your go-to places for burritos and bowls. We recommend stopping in for a fast, casual, and delicious lunch. 
Great for: 
Unbelievably taste burritos and bowls
Lunch with the whole family
Grabbing to-go after an active day
Location: 
108 Roberson Mill Road,
Milledgeville, GA 31061
Goodie Gallery is a local staple! The go-to spot for quick deli sandwiches, salads, and desserts. This no-frills shop is a Milledgeville institution and well-trafficked by residents and regular travelers through the area. Build your own sandwich and makes sure to get a slice of cake to take with you. 
Great for: 
Quick bites to each for lunch
Excellent desserts for a sweet treat
Grabbing to-go sandwiches for later
Location: 
812 N Columbia Street
Milledgeville, GA 31061